After seeing the creative things you could do with LEGO, paper, and a hole punch, I used an online graph-paper generator to make up some .pdf files that print out templates for hole punching nicely and exactly. [Note: when printing, make sure any option to 'automatically scale page to fit paper' is turned off.]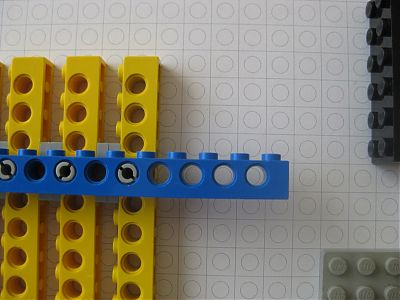 Or, download all of the above in a .zip file.
Creating your own grids of studs and squares, with different colours and for different page sizes, is really easy. Creating the combined grid is more involved. If you are interested, read, how to create your own printable LEGO Grids.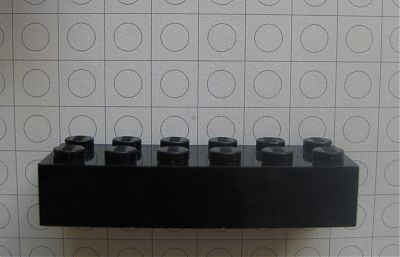 So, what can I do with it?
Start with a suitable construction material — paper, construction paper, felt or ribbon
Print out the grid to use as a template
Take a hole punch (for

LEGO

) or scissors (for

DUPLO

)
Add some imagination and stir gently or shake wildly, as appropriate.
And make some things like these:
Give your singing/dancing robot a costume
Put a sign up on that ice cream store you've built
Some other ideas include:
Colour a lego mosaic on the paper
Draw yourself a ruler for different

LEGO

parts
With an adult's help, use a drill to cut holes through small pieces of wood (popsicle sticks) and use them with your

LEGO

.
Add your own ideas in the comments.
Comment